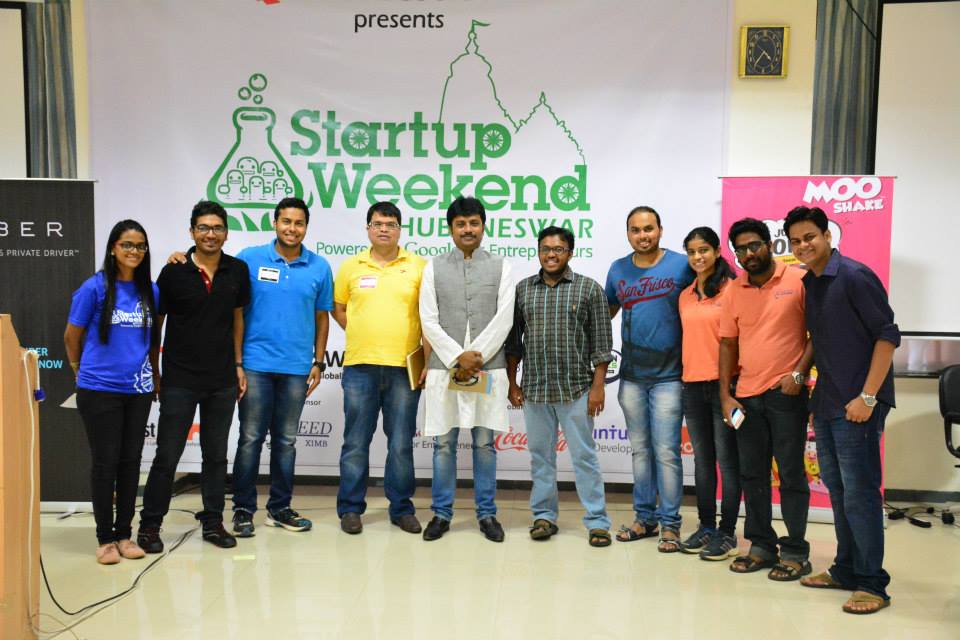 Xavier Institute of Management, Bhubaneswar hosted the first startup weekend in Odisha from 14th-16th August. This event was a joint collaboration of X-Seed, the idea and initiative cell of XIMB, the E-Cell of CET and Google Business Group, Bhubaneswar.
The startup weekend presented by Mindfire Solutions, was a 54 hours event across a span of 3 days. The teams were mentored by many successful entrepreneurs like Ankit Singh, Manish Jain, ShashankSinghal, Sibasish Mishra, Binayak Acharya and AyaskantaNayak.
The first day witnessed a pitch fire round where individuals had to pitch their idea in one minute and convince others to vote for them. The top 12 most-voted ideas were selected and teams were made.The D-day was on Sunday where the teams had to sum up all their data into a 5 minute pitch and present to the judges who were to decide the winner of the event. The Judging panel included Prof. Shridhar Dash, Professor of Finance, XIMB, Mr. Chinmoy Panda, CEO, Mindfire Solutions and Mr. Sitakanta Ray, Founder of mysmartprice.com. After a series of brilliant startup ideas, the judges reached a unanimous decision of choosing the 'Appconversion' team as the winner.  The idea behind Appconversion was to facilitate the businesses to get their apps installed by customers. It would create a sync between a PC and a Mobile, thereby providing ease to customers and profits to businesses. The winning team received free tickets to The August Fest which is India's Largest Startup Conference.
Comments
comments