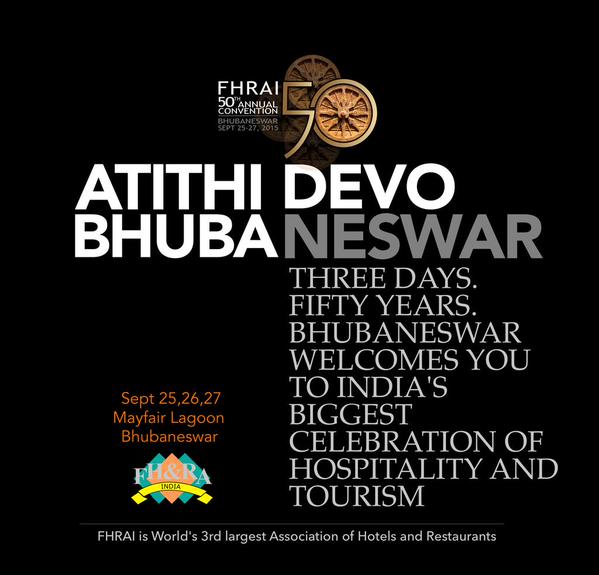 The Federation of Hotel and Restaurant Associations of India (FHRAI) that represents Indian hospitality industry will hold its golden jubilee convention at Bhubaneswar during third week of this September.
The organisers exuded confidence that Prime Minister Narendra Modi would inaugurate the convention and it would be attended by several Union Ministers and top hospitality leaders.
State Tourism Minister Ashok Panda, unveiling the logo of the annual convention, said Odisha would be immensely benefited if it managed to attract investments in the sector by showcasing its tourism potential.
The convention will be organised over three days, starting from September 25 to 27. The second day of the convention would be Odisha Day. "Since a large number of entrepreneurs from hospitality industry will be present, Odisha Tourism will make a presentation showcasing the potential and invite them to set up hospitality and tourism ventures in the State," said FHRAI president T.S. Walia.
 Panda said, the convention may unfold opportunities for Odisha Tourism as it could bring in investment which the sector requires. He said the State Government will extend its full support for the meet.
Also Read: Chilika Lake to get its first Luxury Resort in an island by October 2016
Comments
comments