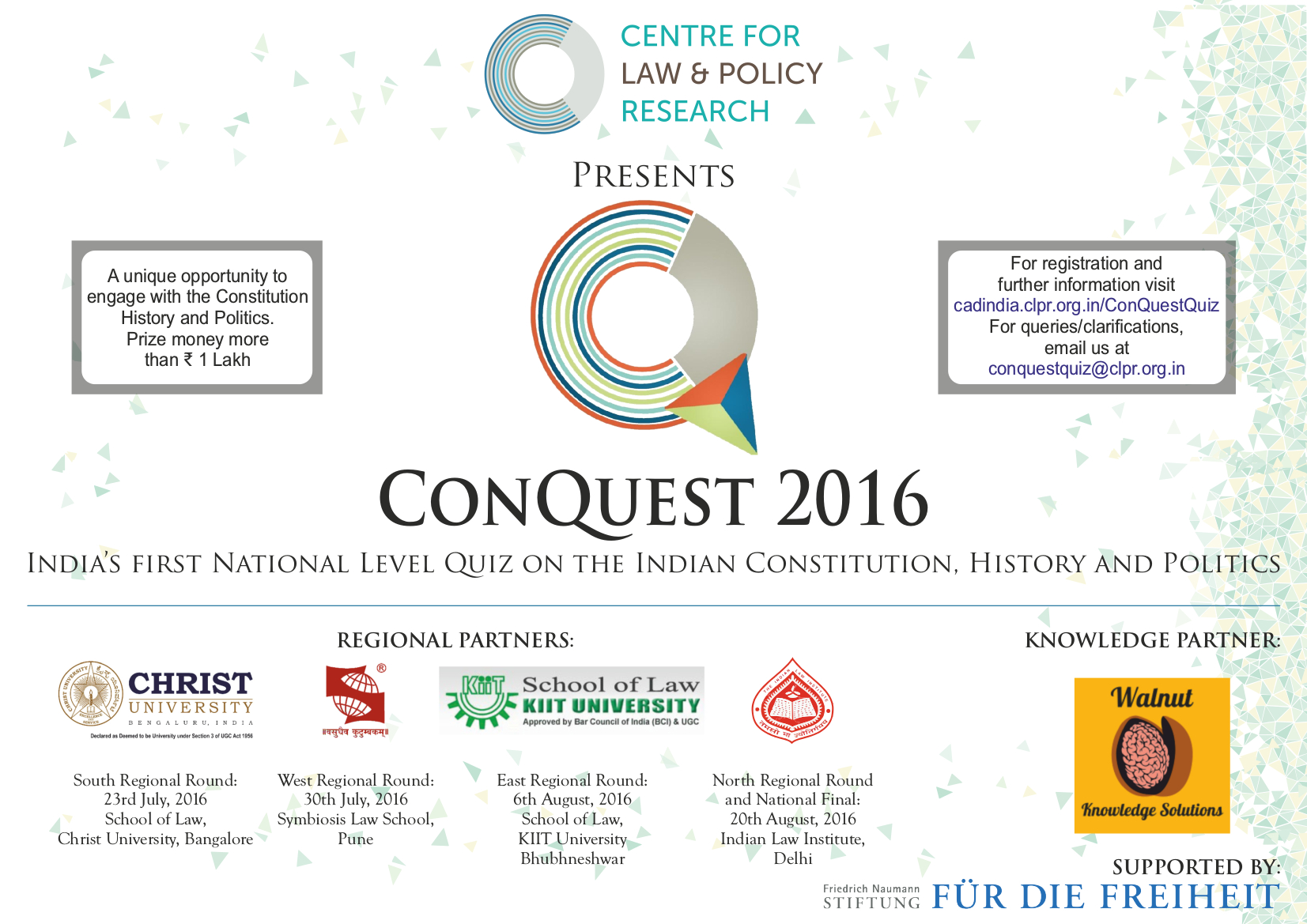 The Centre for Law and Policy Research (CLPR) will host ConQuest 2016, India's first national level quiz on the Indian Constitution in July and August.
The quiz is open for undergraduate and postgraduate University students of all disciplines and will explore how contemporary political, legal and governance issues are informed by India's constitutional history. The quiz will draw on multiple disciplines including politics, history, law and international affairs.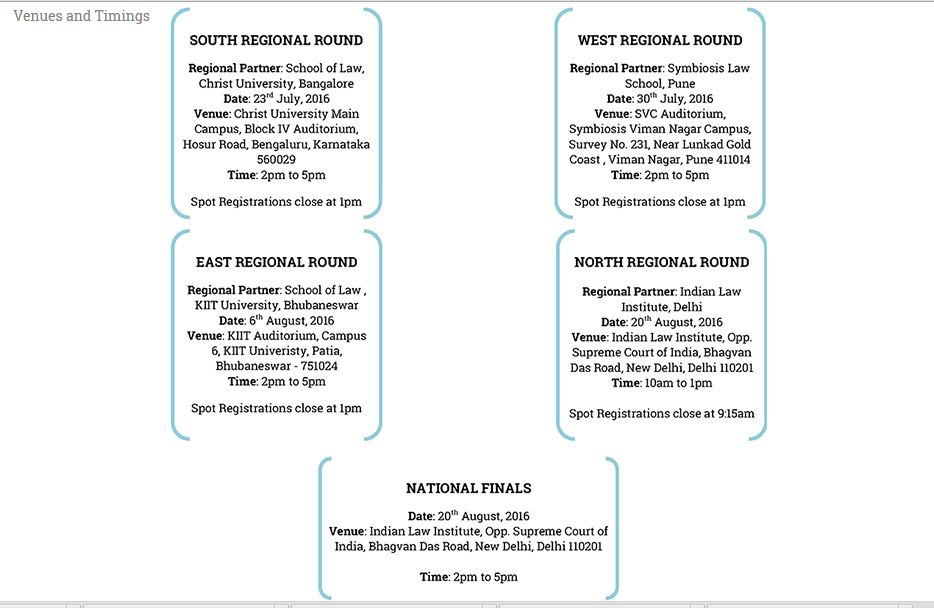 There will be four regional rounds held in Bangalore, Bhubaneswar, Pune and Delhi. The top teams from each round will fight it out in the finals, to be held on August 20 in the capital.
Prize Money
Regional Round: 1st place – Rs. 7000, 2nd place – Rs. 5000, 3rd place – Rs. 3000
National Finals: 1st place – Rs. 25,000, 2nd place – Rs. 15,000, 3rd place – Rs. 10,000
For queries, please write to:[email protected]
Comments
comments