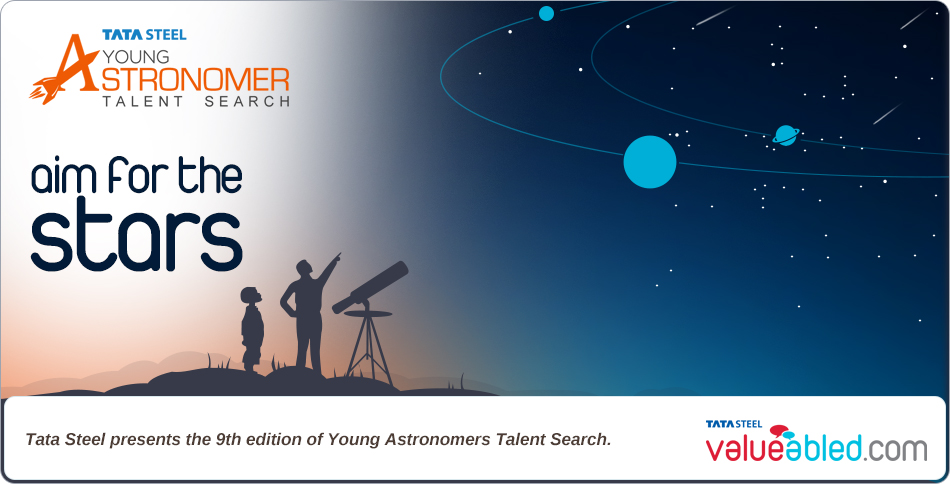 The 9th edition of Young Astronomer Talent Search (YATS) 2015-16 was launched recently.
Young Astronomer Talent Search (YATS) is the signature event of Tata Steel in Odisha that inspires budding talent from high schools to explore the mysteries beyond the horizon and develop interest in fundamental science. Organized since 2007, in collaboration with the Pathani Samanta Planetarium, under the Department of Science and Technology, Government of Odisha, this event provides a befitting platform to future scientists and astronomers. Through development of concepts and models on innovative aspects of astronomy, YATS involves thousands of students across the state every year fostering a scientific temper among them.
Topic for 2015: Building a Base on Mars
Building a Base on Mars is not as simple as it sounds as the proposition has to be carefully and meticulously planned.There are a lot of questions to be answered. What researches/launching pads will be required? What are the problems we might face? What will the base look like? How will it be powered? Why are we going there? Will we be able to use the Martian soil to build and power our base? Will we be able to grow things in the Martian soil? Consider all possibility from all angles, including viability, feasibility and utility. Plan accordingly and propose a model.
1. Prepare a brief note on this year's theme and send it by post/courier through your school's Principal/Headmaster/Headmistress on or before 25th September 2015. The write-up should describe details about the project under 500 words. The student should mention his/her name, the school's name, address and telephone number in the paper. The write up can also be uploaded by the school authorities. To upload click here
Comments
comments