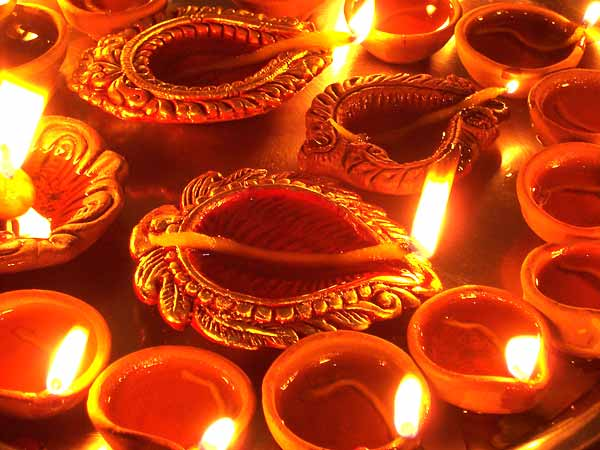 One special ritual in Diwali which is unique in Eastern India state Odisha is the calling of ancestors' souls on the day and praying for their souls to find the peaceful path. The souls are attracted by keeping a diya inside an earthen pot.
Popularly known as 'Deepabali,' Diwali is celebrated with much fun and fare and is considered to be an auspicious day.
People get dressed up in new clothes, distribute sweets and dry fruits to neighbours and relatives. In the evening, a special rangoli is made which is of the shape of a sail boat. Just near this rangoli a plough, some mortar and pestle are placed and worshipped. The sail boat has seven chambers and each chamber has a special item like asparagus root, salt, turmeric etc. In the central chamber the 'prasad' is kept, on top of which a jute stem is placed and this is used as a diya.
Diwali is marked by homes being lit with illuminations and attractive decorations. People usually gather outside their homes in the evening, whether or not they burst crackers.
Comments
comments