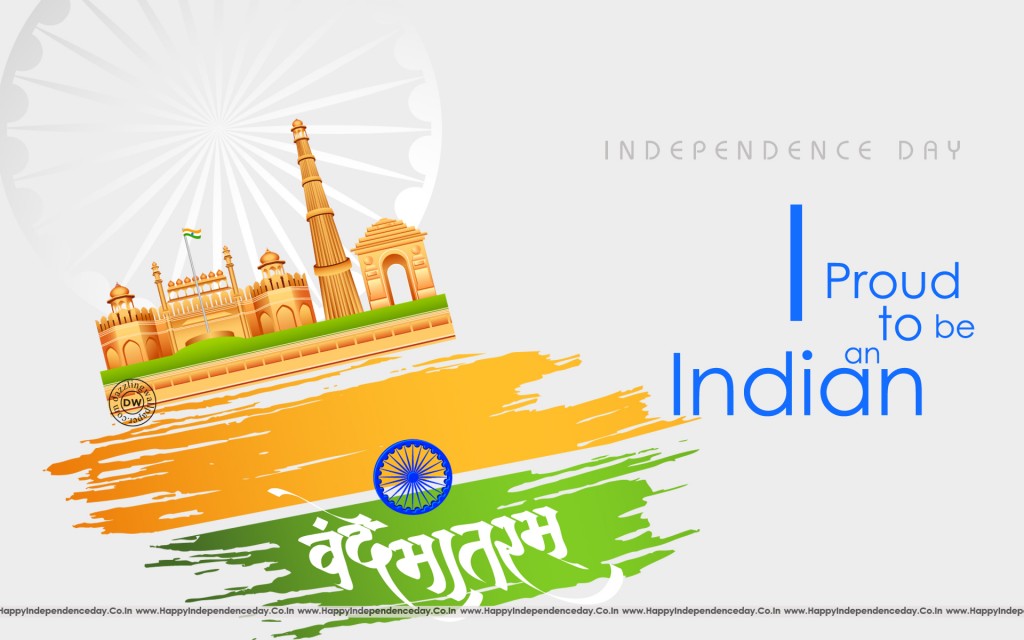 A history of thousands of years, a civilization counted amongst the oldest of the old. An enchanting land of sages, cradle of Eastern mysticism from which emanated some of the World's major religions.
Hinduism, the oldest religion in universe, is the foremost among them. Buddhism is another one which originated from this land several years before Christ was born and subsequently spread south and far east.
India was the El Dorado, the tales of its rich attracted traders and invaders from rest of the world. We lost our wealth and freedom to myriads of invaders, from Alexander to Afghans, from Mughal to the British.
Myriad occupiers exploited us, both economically and politically, until we met our tryst with destiny on 15 August,1947, when we finally gained independence. That's India, my motherland.
Since we gained our freedom and became a Democratic Republic, we haven't done much justice to our immense potential. Very few nations can boast of the abundance in natural resources, a talented, strong English educated middle class. India has been a caged tiger, who needs to be unleashed to go for the kill.
I am tempted to lift these few lines from the Odia song LE NAVEENA from the year 1981. (Naveena here depicts the typical down to earth Odia guy, no relationship to any person bearing the same name).
LE NAVEENA TIKE PACHAKU ANA,
HATHE BADI DHARI THIA BAPUJI NANA,
BAPUJI BUDHA RA AAKHI RE LUHA,
TA RAMA JAIJE AAJI YAMA RA BHAYA.
Transliterated..
O Naveena, just look behind.
Holding the stick in hand,
The Bapuji man is standing.
The old man's eyes are filled with tears.
Yama, the God of Death;
has filled his Dreamland with fear.
Mahatma Gandhi, the Father of Nation often credited for bringing independence to us, dreamt a RAM RAJYA (Utopian State) of India. But unfortunately, his dream remained stillborn, though post independence, we had spells of ROME RAJYA (Romancing the rule by Roman)
Lots of water has flown under the Mahanadi bridge as we have come a long way since 1981, now chugging ahead with a $3 trillion plus GDP, moving tens of of millions out of poverty.
Still a lot needs to be done, as multiple challenges lie ahead, rocky are the roads and miles to go before we reach the destination. And I am sure we will get there one day. HAPPY BIRTHDAY to my Motherland INDIA.
Comments
comments